Travelwheels Brisbane Campervan Hire Deals
Travelwheels Brisbane Campervan Hire deals! We specialise in good value for money Brisbane Campervan Hire and our office is only 8kms away from Brisbane Airport.

Travelwheels Brisbane Campervan hire – 5 models to choose
Travelwheels Brisbane Campervan Hire have 5 different campervans for hire to suit all budgets.  We can hire to groups of up to 5 people and have campervans suitable for families.  Travelwheels Brisbane Campervan Hire also offer automatic campervan hire which is very popular with our Australian customers.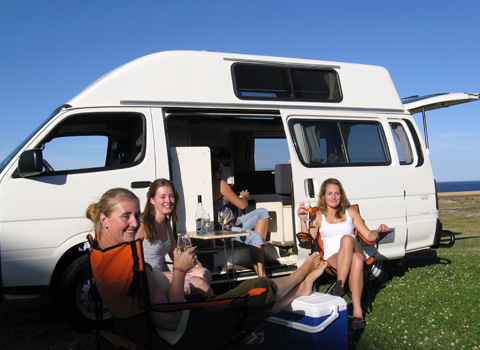 Campervan Hire Quick Quote
 Travelwheels Brisbane Campervan hire office 8km Brisbane airport
Travelwheels  Brisbane campervan hire office is only 8kms away from Brisbane Airport. This makes it easy to fly in to Brisbane and grab one of our Brisbane campervan hire specials. Travelwheels campervans is close to the airport, and this means you can get on the road as fast as possible! You could literally be starting your holiday within an hour of picking up your bags! No need to go in to city centre and fight the traffic! Fly in and pick up your Travelwheels Brisbane Campervan hire vehicle and hit the road and start exploring Queensland.
Travelwheels Brisbane Campervan Hire Price Promise
Check out Travelwheels Brisbane Campervan Hire special offers online.  Remember we will price match all our competitors prices for Brisbane campervan hire.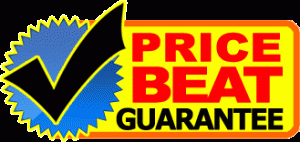 We will not be beaten on Brisbane to Sydney Campervan Hire deals! Campervan Hire Quick Quote
Travelwheels Brisbane Campervan Hire office 20 Noble Avenue, Northgate
Below are the details of Travelwheels Brisbane campervans office. We are located at 20 Noble Avenue, Northgate, Brisbane.
Travelwheels Brisbane

Awesome Campers – Acting Agency
Leon and Lauren 20 Noble Avenue Northgate,
Brisbane QLD 4013

Phone travelwheels

0412766616 or 1300 930 803

Email travelwheels

Travelwheels Brisbane campervan hire – click here to view larger map
Nearest Supermarket
NightOwl Convenience Store, 1/15 Toombul Road, Virginia (1.9km)
Nearest Petrol Station
BP, 215 Toombul Road, Northgate (900m)
Nearest Cash Machine
ANZ ATM Virginia Woolworths Petrol, 17/25 Toombul Road, Virginia (1.8km)
Nearest Train Station to Travelwheels Brisbane Campervan Hire
Banyo Train Station, Earnshaw Rd and Tufnell Rd (1.6km)
Nearest Bus Stop
Toombul Rd (600m)
Travelwheels Brisbane Campervan Hire close to Brisbane airport
From Brisbane Airport it is only 8.2km from/to travel wheels depot
Travelwheels Brisbane Campervan Hire Opening hours:
| | |
| --- | --- |
| Mondays – Fridays | 8.30am-4pm |
| Saturdays | 8.30am-12pm |
| Sundays | Closed |
Travelwheels Brisbane Campervan Hire contact us
Our staff are here to help you plan your campervan trip to Australia. Click here to email travelwheels for more information about special offers on Travelwheels campervans rental deals! Travel wheels campervans staff can speak Deutsch, Français, English and other European languages as well!  Click on the email Travelwheels Brisbane Campervan Hire to ask a question or get a quick quote 🙂 Email Travelwheels here
Brisbane campervan hire  – free things to do in Brisbane
Below is a list of some free things to do in the Brisbane area with your Travelwheels Brisbane Campervan Hire van.
NOTE – We recommend staying at one of the campsites out of town. Alternatively some of the hostels also have camper parking places which will allow you to park up your vehicle and take the bus in to town. Then it's easier to use public transport to view the sights of Brisbane city centre.
1. FREE CITY BUS SERVICE – Do the Loop which is a free bus service that circles Central Business District. It stops at several destinations including Central Station, Queen Street Mall, City Botanic Gardens, Riverside Centre, QUT and King George Square. This way you can get a free tour of the city before you explore the rest of brisbane in your campervan.
2. SOUTHBANK BEACH – we recommends visitings Australia's only artificial inland city beach with 4000 cubic metres of sand for you to play in! Great space for families and a safe environment for kids to play in.
3. GUIDED WALKS IN ROMA STREET PARKLANDS – Take a free guided walk through this peaceful garden precinct and discover history, plants and public art. Tours take about one hour at a leisurely pace. 10am and 2pm daily. To book call (07) 3006 4545 during business hours.
4. QUEENSLAND POLICE MUSEUM – Learn how the police solve crimes at the Queensland Police Museum at police headquarters at 200 Roma Street. Open Monday to Friday, 9am-4pm. Phone: 07 3364 6464.
5. QUEENSLAND ART GALLERY AND MUSEUM OF MODERN ART – lots of great exhibitions, and includes one of the worlds largest collections of Asian and Aboriginal art. Stanley Place, South Bris. Open daily from 10am. www.qag.qld.gov.au
6. THE MUSEUM-OF-BRISBANE – Located on the ground floor of iconic City Hall in King George Square with free tours on Tuesdays, Thursdays and Saturdays at 11am. www.museumofbrisbane.com.au
7. QUEENSLAND STATE PARLIAMENT – Check out the visitors gallery or take a half-hour tour of the old Parliament House and its treasure trove of antiques. Tours are run throughout the year except public holidays. On sitting days tours only run at 10.30am and 2.30pm. For Parliament sitting times call (07) 3406 7111. www.parliament.qld.gov.au
8. St JOHN CATHEDRAL – visit the only Gothic cathedral in the world still under construction using traditional medieval building techniques. Open from 9.30am-4.30pm. Free tours Monday-Saturday at 10am and 2pm, and most Sundays at 2pm. Tel: (07) 3835 2231. www.stjohnscathedral.com.au
9. EXPLORE CITY'FREE PARKS – The city has 1,500 parks and public gardens making it an easy city to find a shady place to sit and watch the world go by. Find a quiet spot in the City Botanic Gardens at Riverside or wander along one of the best urban walks in Australia the Energex Arbour, a one-kilometre path that winds its way through South Bank Parklands.
10. DAISY HILL KOALA CENTRE – 25km south-east of the city centre, and part of a greater region known as the koala coast, Daisy Hill Koala Centre is situated in the open eucalypt forest at Daisy Hill Forest Reserve and is a bushland retreat for koalas and other native animals. It is open every day from 10am until 4pm.
Travelwheels Brisbane Campervan hire contact us for specials
For more information about Brisbane Campervan Hire with travelwheels campervans, why not send us an email?  We have plenty of free advice on great things to do in the area, and some useful free trip planners for the Brisbane area.  F eel free to contact us and you can write in English, Deutsch or Français.
Email Travelwheels here
Travelwheels Brisbane Campervan Hire YouTube Channel
Travelwheels campervans have plenty of YouTube videos showing the inside of all our Campervans for hire. View Travelwheels YouTube Campervan Hire Channel here